How to make
I will tell you how to make my doll in this page.
My doll made of glass beads.
Materials
[TOHO seed bead size 11/0]
No.121 (color:white) : 350
No.164 (color:yellow green) : 250
No.165 (color:red) : 2packs (about 15g)
No.171(pale pink) : 3packs (about 23g)
No.182 (color:yellow) : 320
No.779(deep pink) : 160
No.928 (color: purple) : 190
[TOHO seed bead size 15/0]
No.49 (color:black) : 3packs
No.121 (color:white) : 270
[TOHO Three cut bead size 11/0]
No.CR111 (color:orange) : 20
[artificial pearl made of plastic (Manufacturer is TOHO or MIYUKI)]
12mm in diameter (color:white) : 1
150 denier colorless and transparent nylon thread : 1 reel
applied wax cotton thread for sewing machine (color:black) : 1 reel
colorless and transparent fishing gut 0.24mm in diameter : about 8 meter
black wire 0.5mm in diameter (24-gauge) : about 15cm
Implements
a thin needle
scissors
bond for carpentry
some trays
tape measure
tweezer
toothpick : it is useful for applying the bond to the knot at fishing gut.
lamp
How to make
[Uchiki]
Uchiki is coat.
We can make it off loom technique.
We are going to use 150 denier thread,
seed bead 11/0(pale pink, deep pink, white, yellow, yellow green, purple)
and three cut bead 11/0(orange).
We will try Gourd stitch.

This picture is design about uchiki.
I changed colors because of looking easy.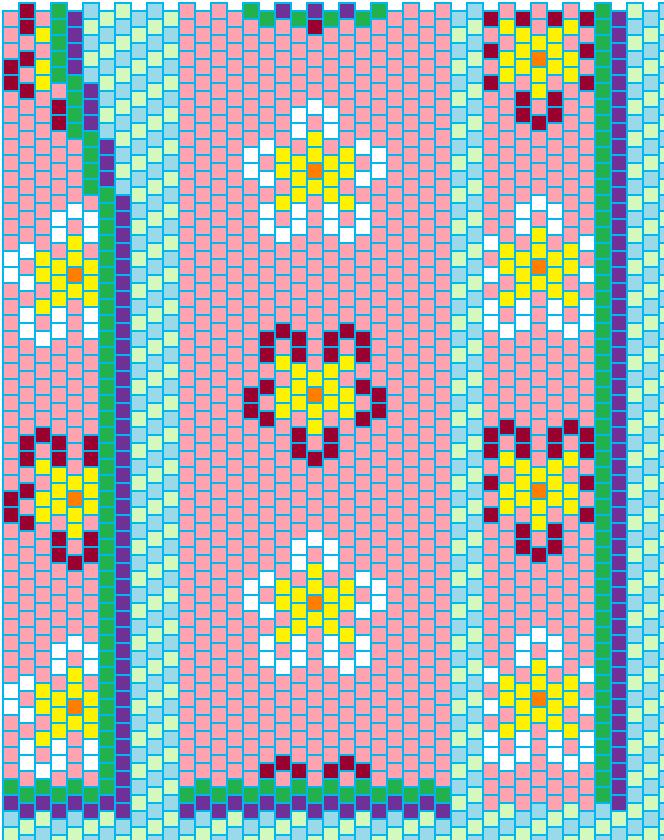 (Alternate stripes of pale blue and pale green are the ground colors.
They are not include the design.)
You can print my design from
here
.
Upper part of my design is side of collar.
Other hand is skirt.
I think we make they from skirt side.
From left side this picture, front corsage, back corsage and sleeve.
We are going to make same 2 front corsages and 2 sleeves.

[Body]
Then let's make doll's body.
We are going to use fishing gut and
seed bead 11/0(white, red).
We are going net beads with fishing gut. This technique is very popular in Japan.
We don't need needles.
We will cross fishing gut in beads.
We net from "1" right-handed.
I want call these pictures fig.1, fig. 2, fig. 3 from left side.
Star means center of fishing gut.
I draw picture loose because of I wanted to expressed plate figure.
We have to strain when we net.
There is a skip between fig. 2 and fig. 3.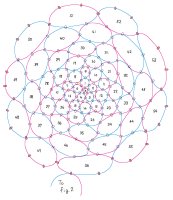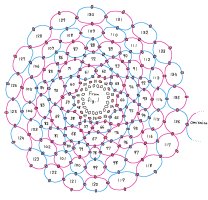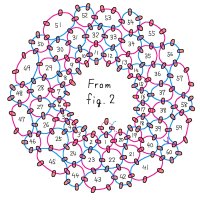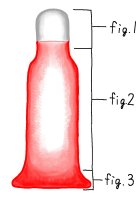 You can print all pictures from
here
.
These pictures are enlargement at the beginning of figure about how to net.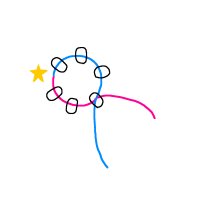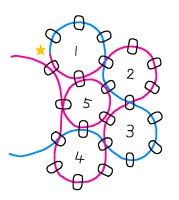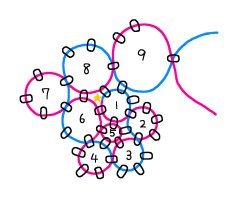 I drew like this, but now I think we should net it in order to 5,1,2,3,4,6.
We will use very long fishing gut.
So we should not net 1 long gut.
We should cut gut about 1.5m or 1.6m.
We knot fishing gut 3 times when we finished net.
Then we apply slight bond for carpentry at knot.
We make a belt of Hakama (long pleated colotte-like trouses).
We use red seed bead 11/0 and net thin Gourd stitch long.
And so we double it.
Then we bind a position 1cm apart from a fold in a ring of Gourd stitch.
And we fix it waist using fishing gut.
[Face]
We are going to artificial pearl, seed bead 15/0 (white) and 150 denier thread.
We twist seed bead around an artificial pearl.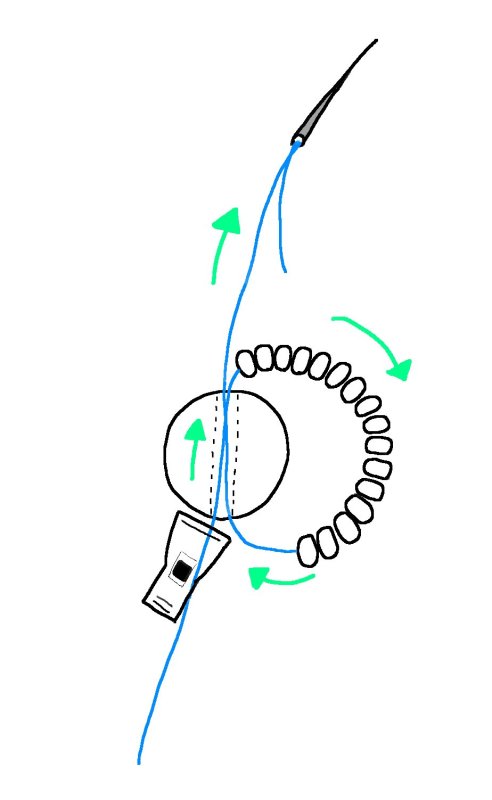 We arrange line of 16 beads and 12 beads alternately.
When we finished covering surface of artificial pearl,
we knot two ends of thread together.
[Hair]
We are going to use seed bead 15/0 (black) and cotton thread for sewing machine.
We net Gourd stitch along face.
We net from center right-handed.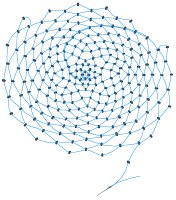 [Ougi]
"Ougi" is fan.
We are going to use seed bead 11/0 (yellow) and fishing gut about 50cm.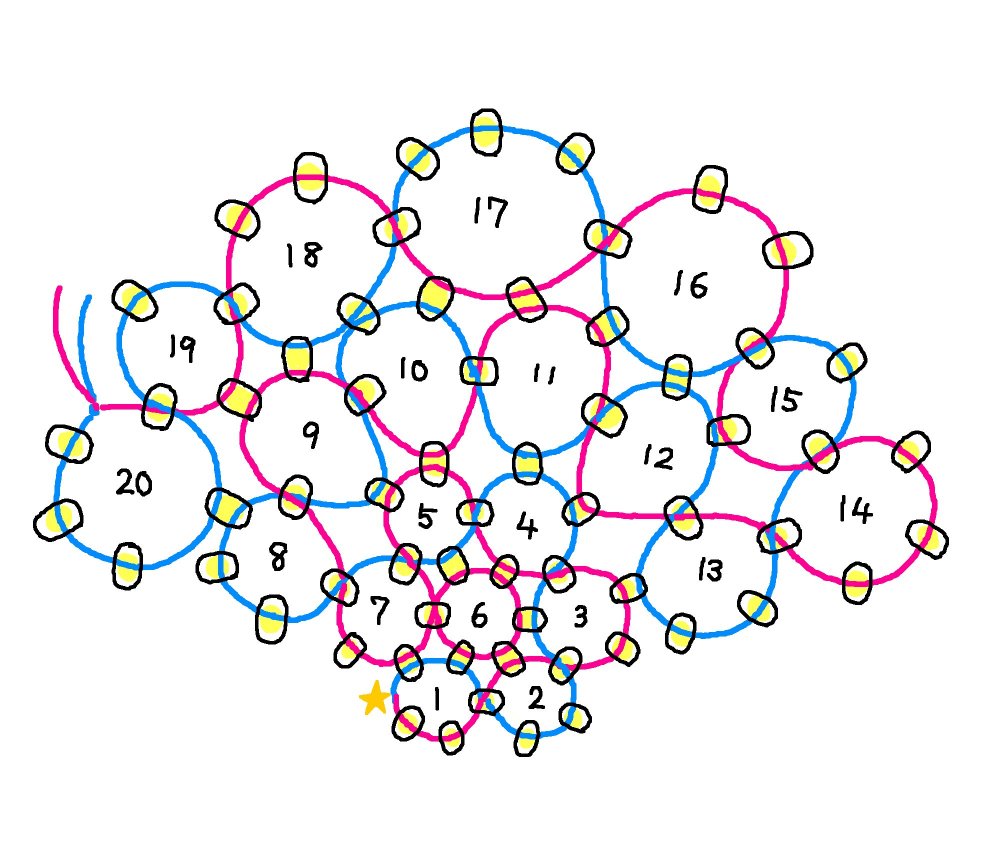 We finished make all parts, then construct a doll.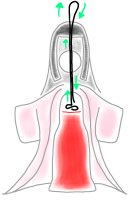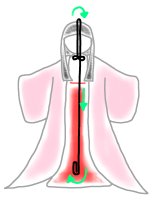 Completion !
These 2 pictures are before construct.
Murasaki-no-ue weep bitterly tears...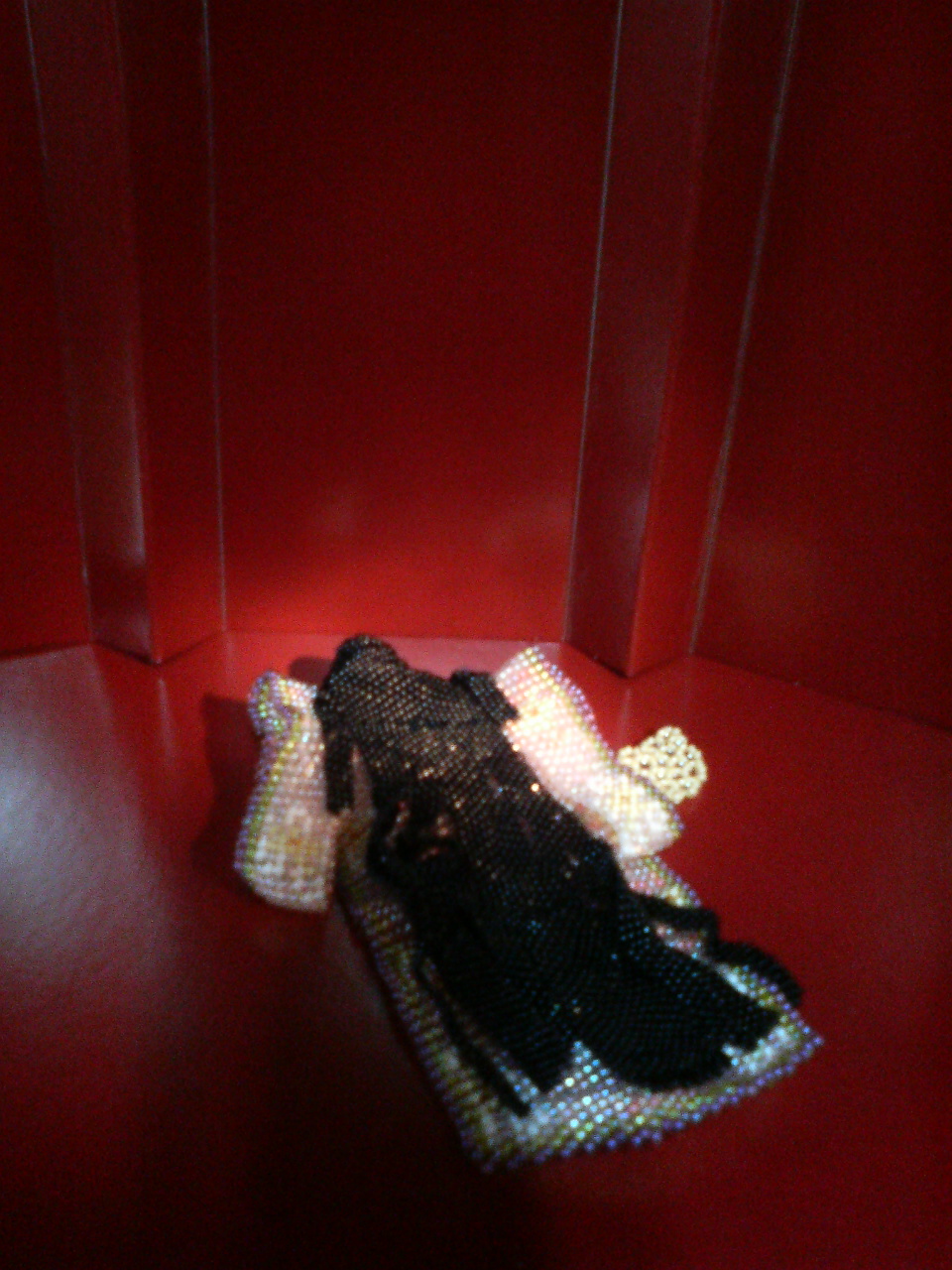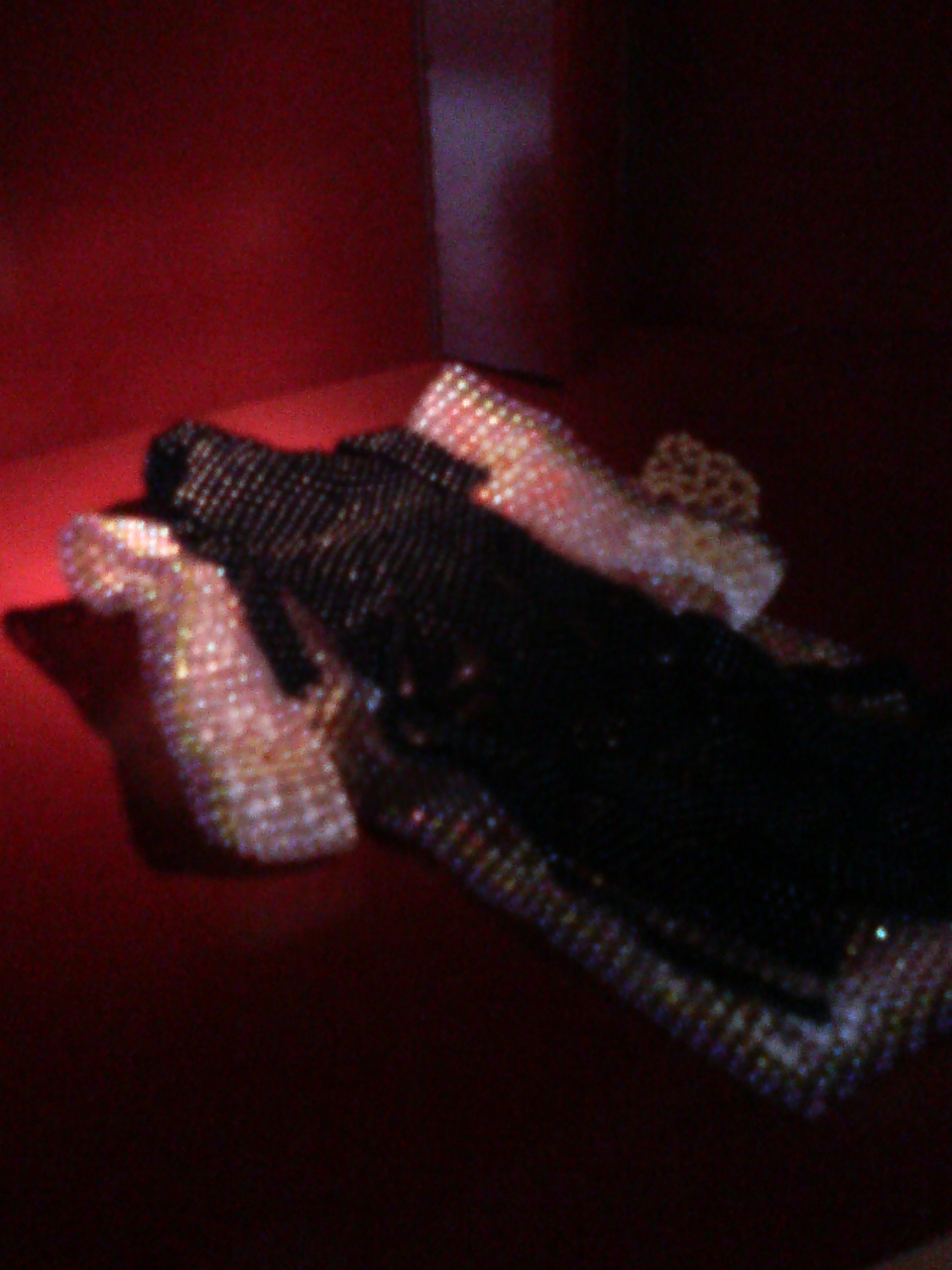 There are only hair, uchiki and ougi in pictures.
So, I cannot take this picture when finish construct my doll.
Thank you for reading this page. I want present for you.
Frame for designing Gourd stitch. It is for Windows users.
I used my design.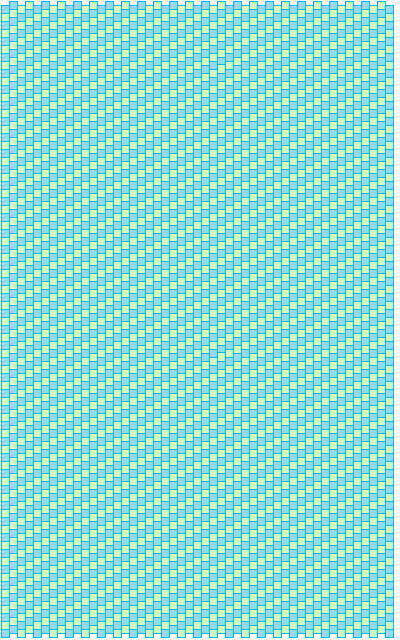 You can use it "Paint" include "accessory".
I made for manuscript too.
You can see from
here
.
This file is PDF form.
If you don't have Adobe Reader, You can see
here
.